Beneficial Advancement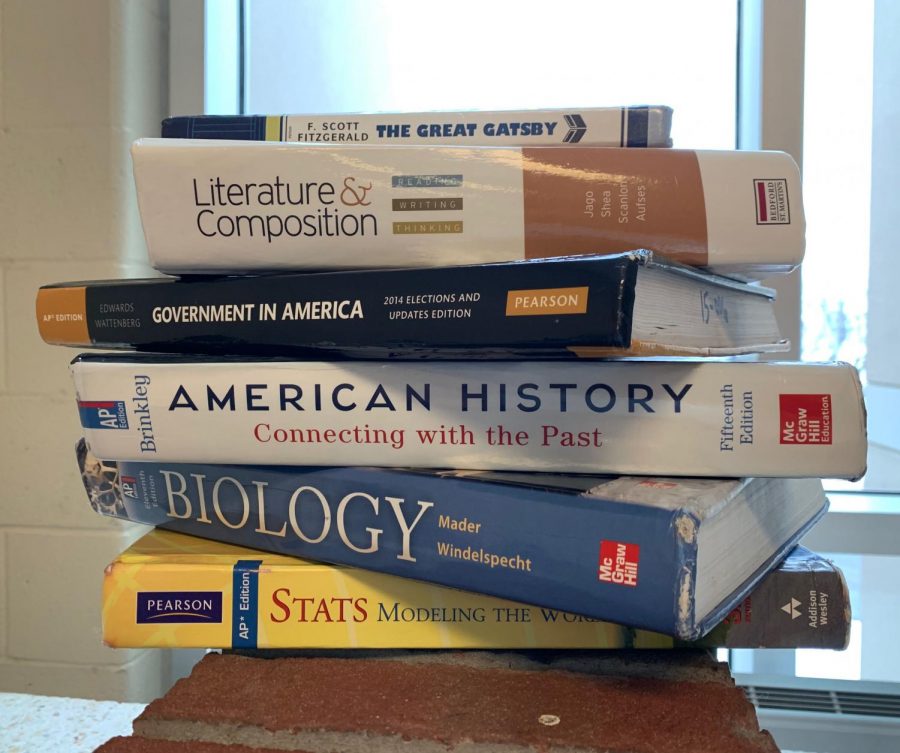 By ABBY TYSON
Human Geography. Biology. Spanish. Literature and Composition. Macroeconomics. Calculus AB and Calculus BC. What do all of these concepts have in common? Well, at Bellefonte Area High School, they are all offered as Advanced Placement classes for students that show interest or talent in those certain areas.
Bellefonte offers around 21 different Advanced Placement courses for students with a desire to enroll in a class with a rigorous structure and an atmosphere different than any of the academic or accelerated classes. This is more than any of the surrounding school districts offer in terms of Advanced Placement classes, and its successful program has gotten on the AP District Honor Roll. Out of all 370 school districts in Pennsylvania, Bellefonte Area High School was one of the top among 46 to be recognized on the ninth annual list. This honor recognizes schools that have been successful in increasing the access of AP classes to their students along with increasing the test scores of their students. Moreover, Bellefonte takes pride in their Advanced Placement programs. The course load is heavy, but it is because of the teachers and the students who are willing to learn that make the program as beneficial. Each course requires its own amount of work, and that shouldn't come as a surprise for students taking their time to apply and be accepted into the course.
"I usually lose a batch from the summer assignment that just don't do it, and then I have a batch that drops out after the first couple weeks when they kind of realize the pace of it and the rigor of it and how things are graded," Advanced Placement United States History teacher Mr. Matthew Martin said.
To get something of value from the course, a student must be motivated. Have a desire to learn; a passion towards the subject. Advanced Placement courses, typically referred to as "AP classes" by students and teachers alike, separate the students who want to learn about the subject at more of a college level versus at a high school level. Summer work is required for most classes, such as reading a novel or multiple sections of a textbook that may not be covered in the course. Quarter projects, presentations, socratic seminars, labs, essays, and practice exams are all very common in these types of classes during the school year. However, each teacher displays their information differently.
"We learn a lot of the same basics but then we go deeper with the material and we make deeper connections. You know, why things are the way they are. We dive deeper into the hows and the whys of these things," Advanced Placement Biology teacher Mr. Chris Freidhoff.
AP classes can allow students just a taste of what a college class may look like in the near future. With the variety of courses offered at Bellefonte, almost every major can be explored in high school, free of cost for the most part. Why wait until college to discover that your long time desire to pursue Chemistry did not turn out to be as good as you thought it would be? The only cost that may affect a student is the cost of the national exam that can be taken in May. Each individual exam costs around $94, but depending on the score received on the test, students can receive college credits worth hundreds, or even thousands, of dollars. College in High School (CHS) is another program offered through many of the AP classes that allow students to receive college credit by doing college level exams and assessments throughout the year in the classroom, without having to take the AP exam. This can relieve a student of stress induced by the financial burdens of college in the future. Even without the test, the class offers skills, such as college level writing techniques and styles, that may just have been learned through practice in college.
"I think Bellefonte, for as small of a district as we are, does an incredible job with the APs we offer. We want our kids to be successful in college. We want them to know that this is what a college class looks like, but we also want them to be able to say 'okay, I can do this. I can be successful,'" Advanced Placement Psychology and European History teacher Mrs. Chris Morris said.