There's no place like home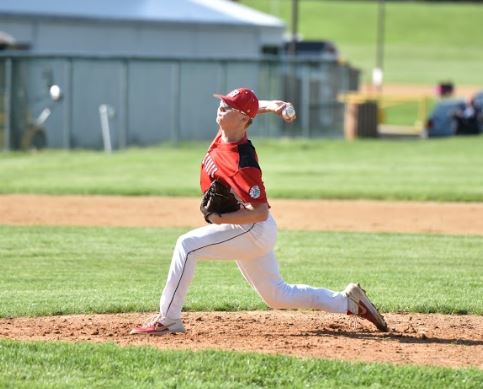 By ABBY TYSON
There is no place like home. Every child, mother, father, aunt, uncle, grandparent, and best friend will tell you the same thing. Yet, to Bellefonte Area High School's baseball program, home was not a place, but a team. Lacking any home field advantage during the 2019 season, the team still managed to come out victorious.
The varsity baseball team at Bellefonte has been honored with a 16-5 record and a participant in the 5/6 District Championship, entering as the second seed. The team has had their latest victory against Blackhawk High School on June 3, winning the first round of playoffs with a 4-1 win.
The team has been through so much this year, suffering from a lack of a home field advantage. Still, they were able to pull through with a successful season, making the students and the rest of the Bellefonte community proud.
"This year in baseball I've been blessed to be surrounded by a team of enthusiastic and successful teammates. There's always some joke or funny thing going on it seems. It's been a great year so far," senior Jonathan Meyer said.
It is the team dynamics that make the season one to remember. From seniors to freshmen, everybody will be able to remember their baseball family, even as people move on and grow. Looking back on the season, this will always be remembered.
"It is a great team and atmosphere to be around and gave me experiences I will never forget," senior Colton Burd said.
The team had faced a rough start at the beginning of this season. Despite all of this, the team has still managed to become one of the top teams in their district. They recently took on Greater Johnstown and won with a striking 11-1 end.
"It's not how you start, it's how you finish. We just have to win the last game of the year. That's all we are worried about," senior Ashton Wetzler said.
The team will continue to fight on for the championship title in the upcoming state playoff game on June 6 against East Pennsboro at Newport High School.
"I love being able to play beside some of my best friends every day. It keeps the season enjoyable through both good and bad times," junior Nicholas Catalano said.