More than a crown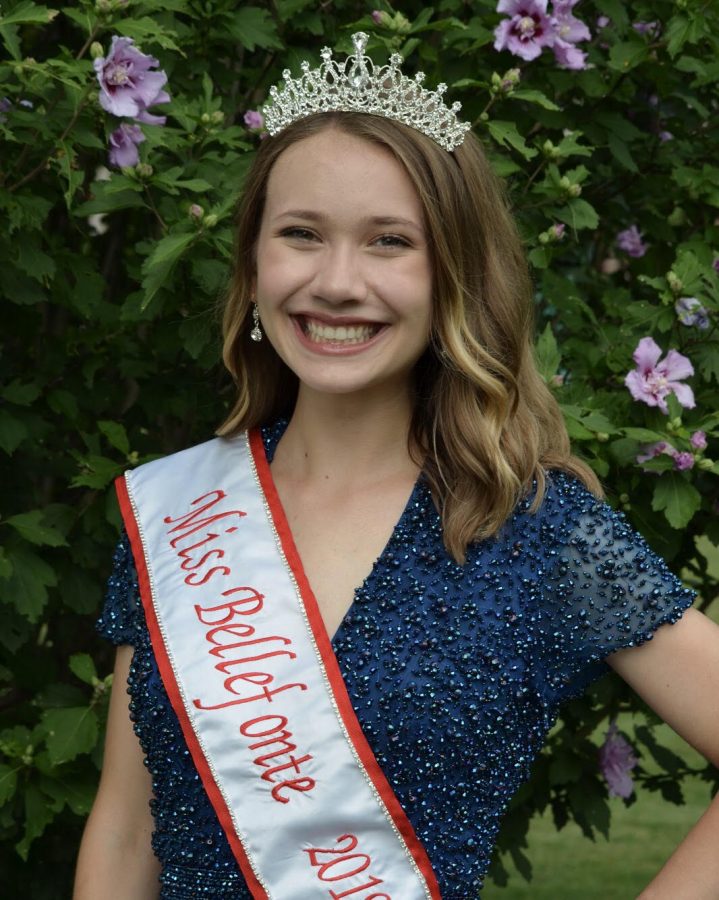 By LILY WICHERT
It's a title that represents our school and spirit: Miss Bellefonte. Senior Abigail Harper holds this title …. Abigail applied to earn this position by submitting a form of her extracurricular activities and a headshot for the faculty to vote on. 
Abigail wanted to become Miss Bellefonte for a variety of reasons. 
"I have looked up to the young women that have held this title for years," she said. "They have maintained a tradition of promoting kindness and excellence within our community, which I wanted to be a part of."
As Miss Bellefonte, Abigail attends various events in the community, such as parades, the Children's Fair, the Arts and Crafts Fair, and even threw the first pitch at a Spike's game over the summer. She plans on attending the Flaming Foliage Festival in October to compete for the "Flaming Foliage Queen" title. In November, Abigail will also be holding a story time at the Centre County Library. 
With the leadership she has in the community, she hopes to positively impact others in her time being Miss Bellefonte. Abigail describes that she remembers being younger, and looking up to older girls at a variety of events and parades. 
"It pushes me to be the best version of myself, because I have more of an impact than I may realize."
Abigail will spend the rest of her time as Miss Bellefonte continuing to participate in different events to spread her goals and hopes with others. She feels that by doing the activities she attends, she can show the importance of education and pursuing one's own goals.
"In parades, I handed out bookmarks in a hope to show children that not only is it important to learn, but it is important to never lose what makes them special.  No matter the interest: sports, books, the arts, agriculture – I hope to encourage all girls, and children, really, to be themselves, because that is the true beauty in us."
Abigail is a role model within the community. With every event she attends, Abigail influences many to continue to be involved and help others. 
"I hope to represent the school well and use my title to be more than just a crown."