A kind spirit and smile
Introducing Senior Anna Goodrow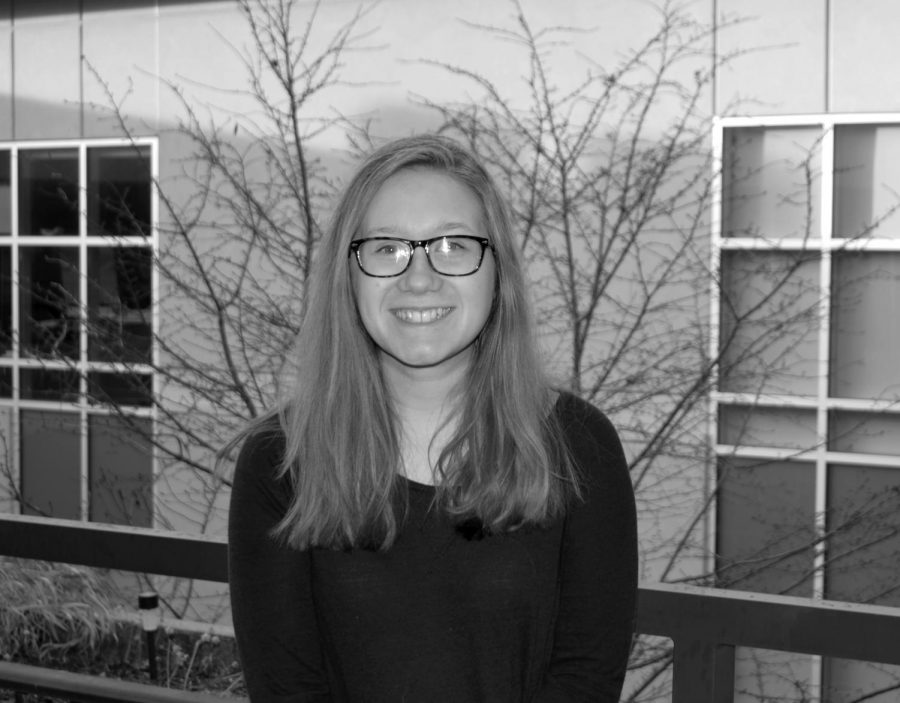 By TYLER MUSE
Anna Goodrow is a senior like no other. You can't find people who are hardworking, super-dedicated, and kind at the same time. Anna may be a quiet girl, but she has so much that she brings to the table. She is involved in multiple extracurriculars, including Class Cabinet, Senior Institute, and she is the treasurer of Art Club. Most noteworthy, Anna has been involved with Orchestra since fourth grade, with this year being her ninth.
Anna plays the Violin in Orchestra. She had no rime or reason in joining, she just thought it would be cool to try. Little did she know that she would be doing it for this long. Orchestra has definitely impacted her life and has given her a sense of responsibility and dedication.
"I've learned that it takes a ton of practice to be good at something but if you stick with it, it can be really great," Anna said.
Aside from Orchestra, Anna is also heavily involved in art and has major artistic abilities. Anna has been fascinated by and in art since early elementary school. Anna is currently in Senior Institute Art during the last period of each day. Anna has entered some art competitions at the Grange Fair and has won a couple "judges choice awards."
"At the fair, they pick the 'best of the best' out of each age group and I've gotten it three times since I started doing [the competition] back in elementary school," Anna said.
Anna is very thankful that she has been able to be a part of Art Club and has enjoyed all the opportunities that she has been given in it, such as window painting and trips to museums. Anna was asked to be treasurer last year, and she jumped on it as she felt it would be a "great opportunity to build leadership skills." She loves to plan the events and her being treasurer lets her be a part of the bigger decisions and helps to make sure it is fun for everyone. 
"Art Club became really important to me because I otherwise wasn't able to take an art class and being able to have that group of people to do projects with and to build relationships with has been so encouraging and inspirational because there is so much creativity," Anna said. 
Although art teacher Mrs. Erin Welsh has never had Anna in class, she still witnesses what a valuable member of the art club Anna has always been.
"Anna is always reliable, kind, inclusive, and generous with her smile and positive attitude.  She is an absolute pleasure to work with and be around," Mrs. Welsh said.
After high school, Anna is planning on attending Penn State for Teaching and Early Childhood Development. She hopes to become a preschool or kindergarten teacher. Anna is fascinated by how pure and innocent little kids are. She enjoys working with them and loves how fun they make everything.
"Everything is so new to them so even the smallest art project, game, or activity is so fun for them which makes it fun for the rest of us. They are also super honest and can say the funniest things," Anna said.
As her high school career is coming to an end, Anna is going to miss her friends and the teachers she made connections with the most. She wants to be remembered as "being kind and like a ray of sunshine to people," and most students at BAHS can agree that she most definitely will.