A personable kind of guy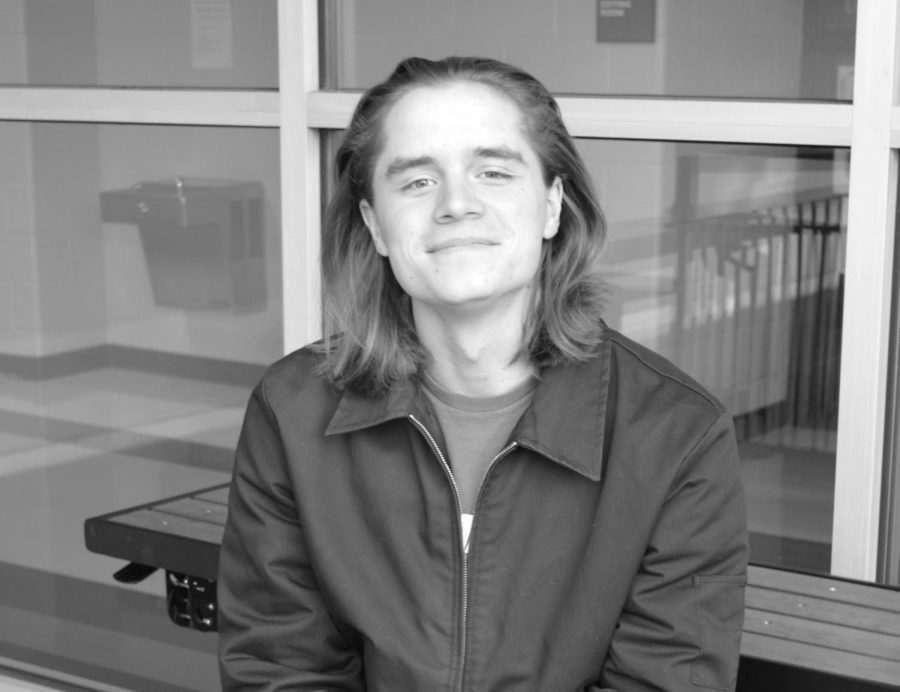 By AMAYA ROTHROCK
Senior Carson McChesney is a well known student for his easy going, yet caring, personality. He is a friend to everyone. He is very involved with an organization called YoungLife and he has a passion for music. 
YoungLife is a religious organization that works to help teenagers grow their faith while socializing with others and making new friends. Carson's involvement has made him into the person he is today and has provided him with important values.
"YoungLife has absolutely changed my life. I started going in ninth grade and it has helped me grow closer to the Lord by leaps and bounds," he said.  
Carson has also met some of his closest friends from the organization and values the people he has met through it. 
"My YoungLife leader is a brother to me and I absolutely love the community it has grown into," he said. 
The club has also provided him important life skills and a passion for Biblical Theology that he will use in his future at receiving a higher education and going into a career. 
"I've learned valuable social skills and public speaking skills briefly through YoungLife, but for the most part it's tremendously built my character. I've in the past year really grown to enjoy learning about Biblical theology. Through books or sermons online I've learned and grown in that. I'm considering pursuing that in further study at Grove City," he said. 
Carson is not only interested in Biblical Theology, he also has a love for music and helping others. He is widely known for his caring personality and going out of his way to help people. 
"He is passionate about music and I think that passion will help him to find a career that he will enjoy. Carson also is a personable individual that won't shy away with helping others.  Those collaboration skills will also help him in his endeavors post high school. Carson is a great person," Video Production teacher Mrs. Carla Cipro said.
Carson is the type of student to come to class with a positive attitude every day, something his teachers really appreciate. 
"He is easy to work with and I love when he puts his own personality and interests into his school work.  He does a nice job with collaborating with others and is always willing to help out a peer," Mrs. Cipro said.
Math teacher Mr. Jonathan Virgilio also really enjoyed having Carson as one of his students and appreciates how friendly he is towards everyone. 
"He is very comfortable in his own skin and is very flexible and personable. He is really good at relating content to real life applications," he said. 
Carson will be a student remembered in the Bellefonte community for his kindness and easy going personality. 
"Carson is kind and reaches out to everyone and is someone who would do anything to help out a friend. He is a laid back, sit back, talk, and play the banjo type of guy," senior Natalie Book said.