Girls basketball: January update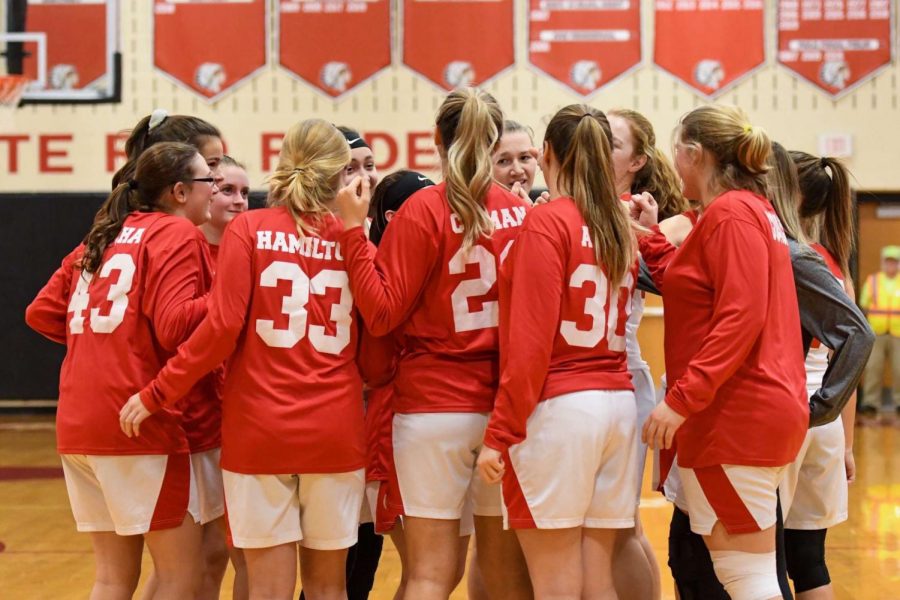 By KIRA WATSON
The Bellefonte girls basketball team has been off to a good start with a record of 8-11, led by Coach Marcus Toomer. The team has three seniors including Taylor Kerr, Mallorie Smith, and Maddie Steiner. The girls have been working hard to get better each day and hope to end the season strong. 
"We have been playing quality games and doing our best day in and day out," senior Mallorie Smith said.
The team works hard and sees growth already. Finding themselves as players is part of that growth. 
"We have definitely grown as players and leaders since last season. A lot of us have become more comfortable with our own play and we have begun to realize each of our great abilities," Mallorie said.
There are multiple juniors that will gain skills this year to help them pave the way for next season as they will be seniors.
"We have made a lot of improvement throughout the season focusing a lot on our offense," junior Maddie Tice said. 
Goals have been set for the rest of the season and the team is looking up. As they are approaching the end, they hope to accomplish these goals. 
"We hope to win our next 7 games because it's very doable. And we also hope to get into playoffs at the end of the season," Mallorie said. 
They have had many accomplishments this season including beating Penns Valley for the first time since 2011 on January 28. On January 22, the girls basketball team won against Philipsburg-Osceola which made it 500 wins in program history.
"We just won our 500th game in program history which is super cool to be a part of and we are looking forward to the rest of the season," Maddie said. 
Along with working hard and completing goals, the team has been growing stronger together and making memories.  
"The highlight of this season was definitely when we went to our Christmas tournament and on the bus ride home we stopped for Chipotle and we played a game of Never Have I Ever at the back of the bus. Great team bonding," Mallorie said. 
As of press time, the next Bellefonte girls basketball game and Senior Night will be at 7:30 pm on January 31 against Huntington at home.