Senior Spot: Owen Christopher
Owen Patrick Christopher: The guy with three first names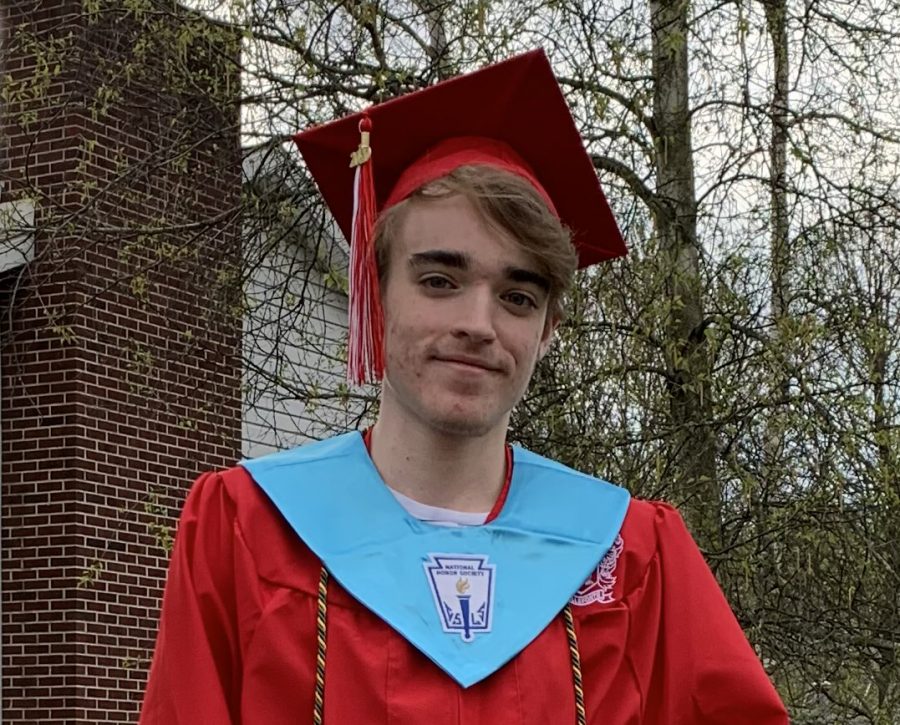 By ALEXANDER DOEBLER
Known widely for his academic aptitude, athletic prowess in track, and for being one of the few people in Bellefonte High School who can hold a relationship for more than a week, senior Owen Christopher is a great representation of what a senior should be. Throughout his high school career, Owen has shown himself to be dedicated, hardworking, caring, and very intelligent, especially when it comes to science. He has devoted himself to a number of things from the track and field team to NHS to Youth Group.
Within Bellefonte's track and field team, Owen is involved in the long jump, triple jump, 4 by 100 meter relay, and 200-meter dash. He has been giving the sport his all since seventh grade. Even so, his ambitions are much grander than just doing track.
Along with track, Owen has been an active member of the school's National Honors Society. For those who don't know, NHS is a club for those juniors and seniors who have achieved an overall weighted GPA of at least 93.0000% and seek to help their community. Members participate in a number of activities to assist the community through various outreach programs.
Beyond his actions in NHS, Owen has gone above and beyond to help others by going on a number of mission trips with the Faith Church Youth Group. He helped paint the house of a man suffering from Schizophrenia in Ohio and he has helped more locally with a couple mission trips in Pittsburgh. Whether it is nearby or far away, Owen puts his time and energy wholeheartedly into helping others. Even when a mission trip isn't going on, Owen helps out with whatever else he can around the church. He's the kind of stand-up guy you can trust to always help out a friend or even a stranger.
Owen is a science person through and through. Science has long been his favorite subject, so it comes as no surprise that his favorite teacher quickly became biology teacher Mr. Chris Freidhoff during his freshman year. His love of science goes so deep that even his favorite book, Artemis, and favorite TV show, "Star Wars the Clone Wars," are science fiction.
"Owen has been one of my hardest working student athletes over the past four years at Bellefonte. Owen is a very inquisitive student who flourished in my AP and CP Bio classes in ninth and eleventh grade and has a very scientific way of thinking. I am going to miss our conversations about science after he graduates, but [I] can't wait to [see] what goals he accomplishes at PSU next year and later on in the science field," Mr. Freidhoff said.
While Owen hasn't fully decided on his major yet, he knows for sure that he wants to do something with this love of science, and he is leaning toward biology. 
The teachers at BAHS aren't the only ones who appreciate Owen. His reputation amongst the students stands strong as well.
"He's a good friend," senior Austin Craig said.