History teacher in the making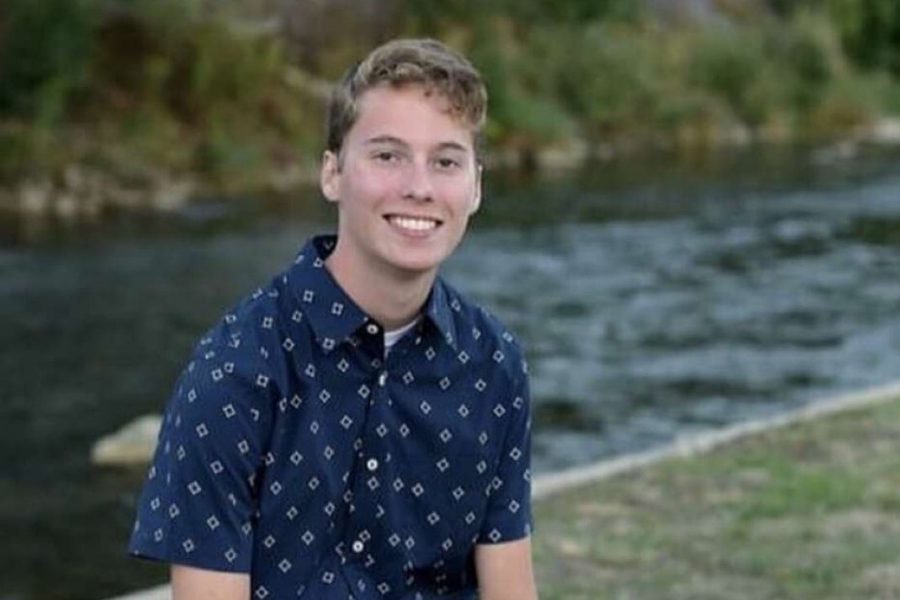 Senior Jacob Henry is widely known for his love for music and his involvement in the school. He is the Secretary of Orchestra, Treasurer of Choir, and the President of National Honor Society (NHS). Along with his important positions in those clubs, he is also involved in Chorale, Marching Band, Jazz Band, Drama, soccer, and Senior Institute. Jacob's participation in these clubs have taught him much about dedication and persistence. 
"I was taught to never give up, and just keep trying," Jacob said. 
He plans on furthering his Education at Penn State University (PSU) and majoring in Secondary History Education. 
"I'm interested in PSU because of how close it is to home. I am familiar with it, so it felt like it would be the best option," he said. 
His love for history and storytelling is what drove him to major in Secondary History Education. 
"I've always loved to sit and listen to the stories of the past, and I've always enjoyed talking about events that have happened. For those reasons, I wanted to go into education, because what better way to talk and teach people about history than as a high school history teacher," Jacob said. 
AP Government teacher Mr. Edward Fitzgerald loves having Jacob as a student because of his willingness to learn and his passion for the subject.
"He is inquisitive. He clearly wants to learn and know the world around him. You can't teach that mentality," Mr. Fitzgerald said. 
Jacob's passion for learning will carry him far in his future career of being a teacher. This passion will further motivate him to want to educate others. 
"The desire to learn. The desire to question. The passion for the subject matter. All of these traits are within Jacob which will help him excel as a teacher," Mr. Fitzgerald said. 
Jacob is an engaged student and also has a big heart, something that Band Director Mr. Caleb Rebarchak appreciates. 
"Jacob has a great attitude and a genuine inquisitive nature about things. I've gotten to work with him in the Marching Band, Jazz Band, and the various Performing Arts groups along with the Film Music course that I teach. He shows a real love and enjoyment for the things that interest him, and a curiosity to grow more in knowing whatever is being taught – whether it's how a scene in a movie works with the music and camera editing or how to play a jazz piece in the correct style," Mr. Rebarchak said. 
When people think of Jacob, they usually think of how kind and friendly he is. One of his closest friends, senior Meredith Frey, would agree. 
"My favorite memory is going camping with him and Eddie [Jacob's twin brother]. We built a cardboard boat and rowed it across a pond. Then he wanted to tell the time, but he didn't have a watch so he drew one on with a marker with the current time, then tried to scrub it off after he told us what the time was," Meredith said. 
She always has the best times with Jacob. His outgoing and humorous personality leads to some of their favorite memories.
"He is a very outgoing, confident, and talented person. He is very funny and has some of the best quotes I've ever heard. He is just overall a great person and an amazing friend," Meredith said.