Engineering a future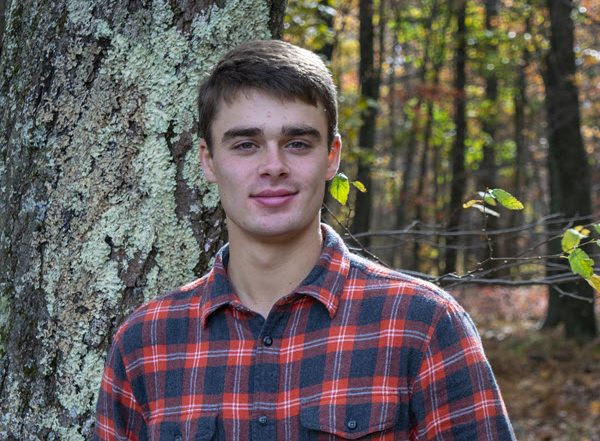 Senior Clayton Wilson is a man of many trades. From playing football, to hunting, to woodworking, to solving the hardest calculus problems and still having the time to involve himself in his community youth groups, it is obvious he is heavily determined and hardworking.
Clayton spends a lot of his school day in Mr. Vaughn Donmoyer's woodworking classes. 
"Some of my favorite classes in high school have been most of the ones down there with Mr. Donmoyer," Clayton said. 
He also spends time in Mr. Jonathan Mayes' class, who Clayton referred to as one of his favorite teachers he's had in school. Mr. Mayes described Clayton as "a very respectful and responsible student in the classroom." 
Clayton is currently working to finish creating a fly rod, which is a fishing rod used for fly fishing. 
"Clayton is very self disciplined and has a strong drive to perform at an advanced level.  His work ethic shines every day in class as he comes with his own goals and what he needs to do to complete a task or a project.  He is also very motivated and takes a lot of pride in what he is trying to accomplish," Mr. Mayes said. 
Aside from his carpentry and engineering skills, Clayton also has a great skill for solving problems in his Calculus BC class. Clayton has shared that math is one of his favorite classes at the school. Mr. Matthew McDermit, one of Clayton's favorite math teachers, had nothing but good things to say about him. His "tremendous work ethic and [drive] to succeed in all that he does," has helped him soar in the Math Department, according to Mr. McDermit.
"In my 16 years of teaching, I would rank him among the top 3% of students in terms of handling stress and pressure.  Furthermore, he has an outgoing personality, he is trustworthy, he is genuine, and he is humble," Mr. McDermit said.
Other than being a top-ranked student, Clayton is also a great friend. One of his best friends, senior Lane Aikey said that Clayton is, "one of the most hard working and determined people" he knows. 
"He has a great personality and dedicates himself to both academics and athletics. Outside of school he is an avid hunter and just an overall great person," Lane said. 
He likes to spend time outside of school with his friends going hunting and just enjoying being a teenager and loyal friend.
"He will always have your back no matter what," Lane said.
Clayton hopes his plans after high school take place at a college right around the corner: Penn State. He dreams of pursuing either architectural engineering or civil engineering Fortunately, his hard work ethic and determination make these dreams of his very realistic. 
"Every day come in and just do your best," Clayton said. "Try to focus in class as much as you can. I know it's hard sometimes but whenever you apply yourself and try your best, you always end up succeeding one way or another."
It is no question that Clayton is overall a great person and student in our Bellefonte community and will continue to succeed. 
"I have no doubt that he will someday make a positive contribution to society," Mr. McDermit said.