The truth behind the doors of Buckingham Palace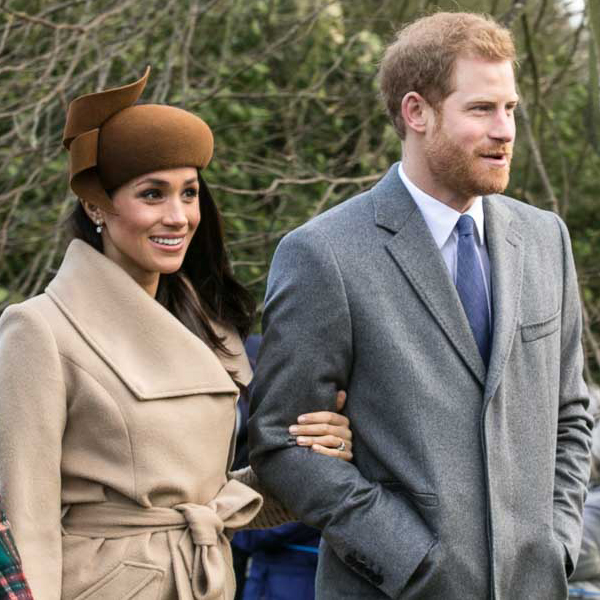 On March 7, Prince Harry and Meghan Markle came forward during a two-hour interview with Oprah Winfrey. According to the New York Times, the interview attracted 17.1 million views on the CBS News channel and left many in shock. The couple remained almost completely silent for the past year after announcing their departure from the British Royal Family, making this interview the first time they have shared their side of the story of what drove them to leave their duties behind. 
Markle especially made headlines when she revealed that she suffered from suicidal thoughts and was not provided sufficient protection from the British media. She announced members of the royal family showed concerns throughout her pregnancy over the darkness of her son's complexion. These statements left viewers in shock as the hidden truths behind the Royal Family were uncovered. 
In regards to Markle's mental health, she explained to Winfrey that she came forward to Prince Harry and brought her struggles to his attention in January of 2019. She eventually expressed her concerns to the institution, and was denied help. According to People, Markle claimed she was denied assistance and told she was not a paid employee of the institution so she would not be able to receive help. She was also told by the institution that it would look bad for her to be checked into a facility. 
Not only are the Royals currently facing backlash for Markle's accusations regarding the neglect towards her mental health, but they are also in hot water for their alleged racist concerns regarding Prince Harry and Meghan's son, Archie. 
"There were concerns and conversations about how dark [Archie's] skin might be when he's born," Markle told Winfrey, according to People. 
She also went on to explain that the institution made the choice that Archie would not have a royal title or any other privileges that come along with being a part of the royal family. 
Markle feels as though she was silenced by the institution and not given the opportunity to be her authentic self and speak out about the treatment she received. Prince Harry agrees with Markle by explaining to Winfrey that he feared his wife would be in another situation similar to what his mother, Princess Diana, was in. 
At the age of only 37 years-old, Princess Diana was in a tragic accident on August 31, 1997. She was in a fatal car accident that was caused, in theory, by paparazzi. Princess Diana's driver lost control of the vehicle and crashed, but eyewitnesses recall paparazzi cars and motorcycles were following the car, distracting the driver and causing him to lose control. Prince Harry has continuously claimed that the media killed his mother, causing him to grow concerned for Markle's wellbeing regarding the media. 
After the interview with Winfrey aired, Buckingham Palace released a statement on March 9 on behalf of Queen Elizabeth. 
"The whole family is saddened to learn the full extent of how challenging the last few years have been for Harry and Meghan. The issues raised, particularly that of race, are concerning. While some recollections may vary, they are taken very seriously and will be addressed by the family privately," the statement said according to People. 
The statement then went on to conclude that "Harry, Meghan, and Archie will always be much loved family members."
This issuing of this statement took days to compile as everyone wanted to be cautious of what they said to ensure their truth can not be manipulated. They also wanted to be sure that everyone had the chance to view the interview and consider all of the information. 
A source from the Royal Family also explained that the family should be able to discuss these matters privately, as they are family matters and there is much both sides need to discuss. The same source also emphasized that mental health, equality, and diversity are all very valuable to the royal family, and these accusations have been taken very seriously. 
What is to come of the royal family after the many bombshells that were dropped during the interview has yet to be determined. Many are feeling disappointed in the idolized family and hope to see action taken.