Capturing the impact of the pandemic in Bellefonte Community
For a year now, the COVID-19 pandemic has been the root of worldwide distress; mask mandates, school shutdowns, and isolation and fear have plagued each and every individual. But with rapidly expanding vaccines available, hope may finally be on the horizon.
Currently there are over 123.2 million cases worldwide, with deaths topping 2.7 million, according to the World Health Organization's COVID-19 Dashboard . In the United States alone, over 29.5 million individuals have been infected, and the national death toll has reached over 543,000.
Students Pauline Alterio and Davis Corman completed a photo essay reflecting the eff; Captions by Davis Corman)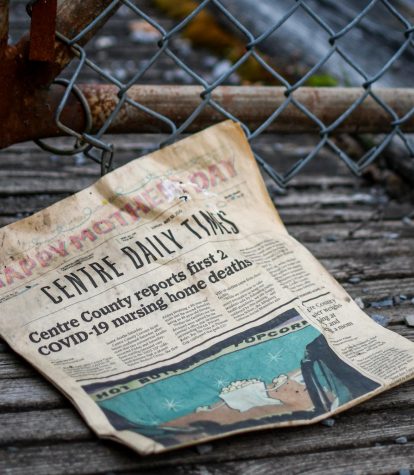 Unknown to many reading of what loomed in the near future, a newspaper from Mother's Day 2020 depicts the initial spread of COVID-19 in Centre County.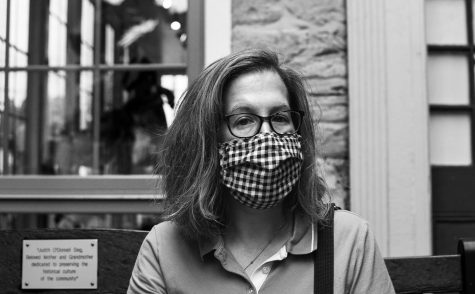 Local Bellefonte resident sits outside a downtown shop, adhering to the State's mask mandate.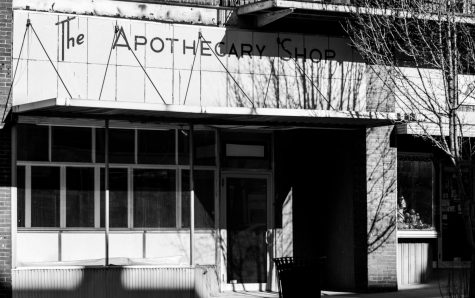 The once popular Apothecary Shop in Bellefonte, PA sits empty after closing down from the struggles of COVID-19.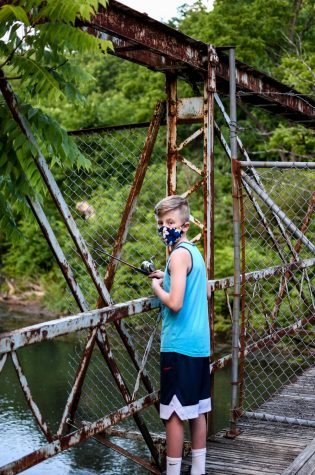 A local resident fishes while wearing a mask, a feat many must now endure in their daily activities.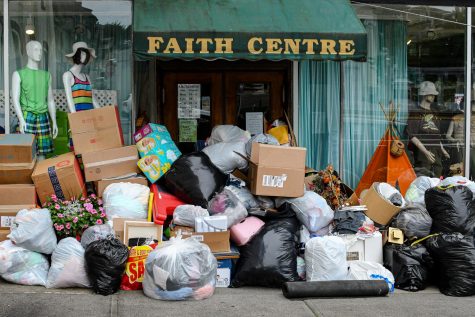 Donations pile up outside the Bellefonte Faith Centre, with people finding new ways to help out amidst a pandemic.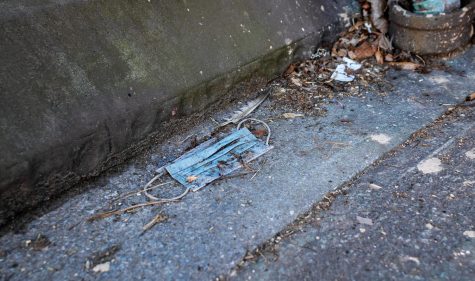 A mask lays disheveled on the ground, found in even the most undesirable places as it continues to encompass individual's lives.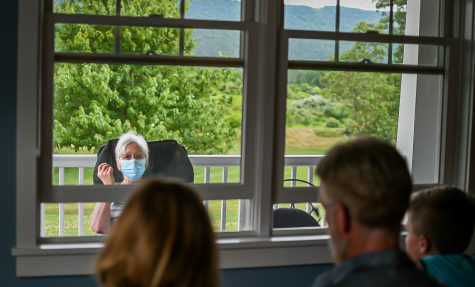 A family gathers at the window of their home, finding new ways to keep in touch without jeopardizing personal health, highlighting the unprecedented times brought forth by the coronavirus.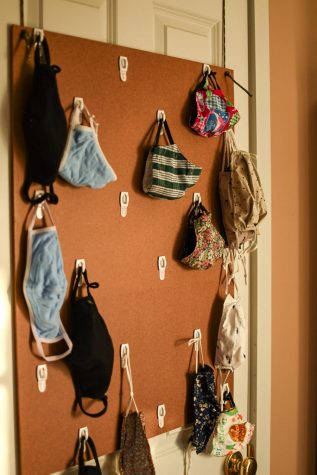 Masks hang in an orderly system as families embrace the new realities of COVID-19, finding innovative ways to make certain challenges easier.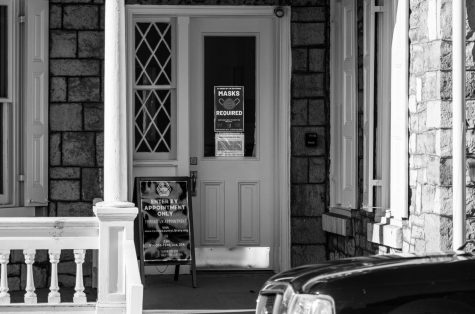 A business begins to reopen, taking new protocols to ensure its customers safety.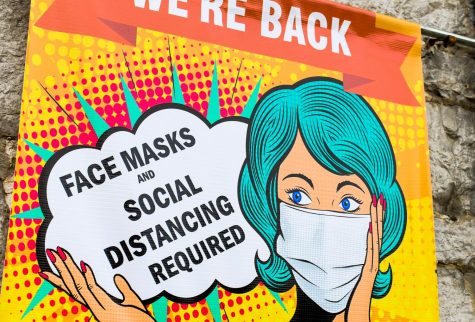 The bright, vibrant colors of the words "We're Back," signifies the reopening of society after months of lockdown and isolation, inspiring hope and relief to many.