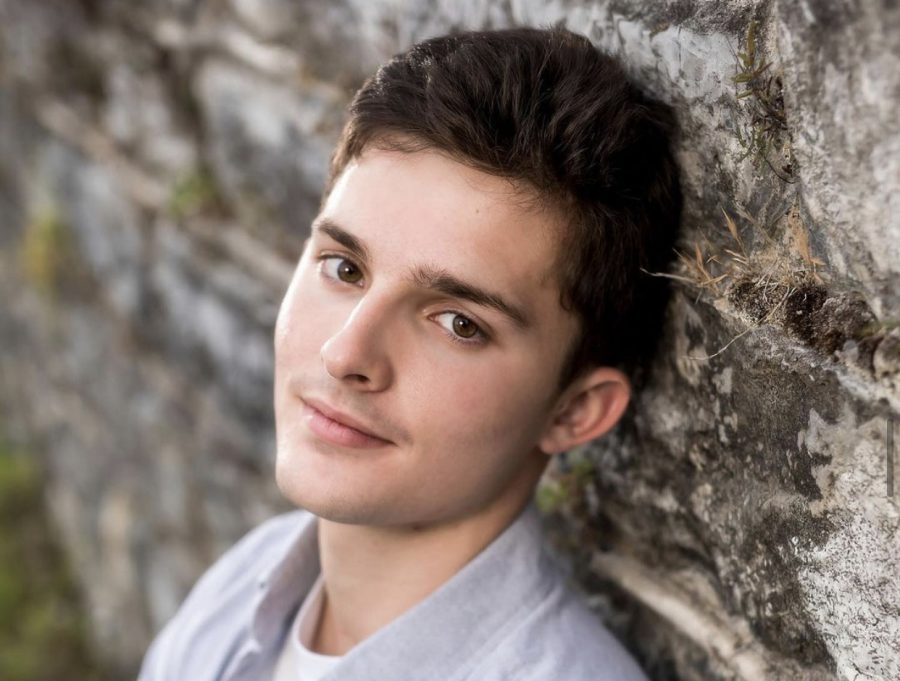 Submitted Photo
Senior Nathan Taylor really does it all. He is a student known for his friendly and outgoing personality, and he is involved in just about everything at Bellefonte High. Nathan's list of positions of leadership includes Class of 2021 President, President of Future Business Leaders of America (FBLA), Senior Chairperson of Mini-THON, member of the Student Council, member of Raider Revolution, and member of the Safety Committee. He is also an athlete on the soccer and swimming teams. His time in these extracurriculars has provided him valuable experiences that will prepare him for his future endeavors. 
"It taught me how to work hard and manage my time well. I feel more confident and prepared for college after being a part of so many clubs. I am way more comfortable to put myself out there and do something new," Nate said. 
Nathan will be attending West Virginia University after graduation. He will double major in Biochemistry and Neuroscience because of his love for science. 
"I ended up really enjoying chemistry this year, so I decided to incorporate that into my major. While looking at other possible majors, I was able to sit in on a Neuroscience lecture, and I enjoyed it so much I had to add it on and double major," Nathan said. 
Although he spends a lot of time participating in extracurriculars, Nathan still finds time to do activities he enjoys outside of school. He spends much of his free time staying active by swimming, hiking, and trying new sports.
"I like to stay active. I swim, lift, and am always trying new things like boxing or MMA [Mixed Martial Arts] to stay in shape. Other than that I like spending time with family, camping, and going on road trips," Nathan said. 
He is also a great friend to many, including senior Kasie Miller.
"He always knows how to make people laugh and cheer up their day," she said.
Nathan's teachers also pick up on his positive attitude and willingness to try new things. Student Council Advisor and English teacher Miss Jennifer Richardson greatly appreciates having Nathan as a member of the Student Council. She has known him since he was a freshman and has enjoyed watching him grow into the student he is today
"I have watched Nate grow from a quiet freshman to a young man who tackles new adventures (swimming), is willing to sacrifice time for others (Class Cabinet, Minithon, and Leadership conferences), and make a statement through competition (FBLA)," Miss Richardson said. 
Nathan is a leader who is sure to always put forth all of his effort into the things he enjoys. He is a role model for many to follow. 
"Nate puts his all into projects and leads by his example.  I will never forget how hard he worked on the class Homecoming floats.  He gave his own time and resources even if others did not and even if the floats didn't win," Miss Richardson said. 
Kasie is one of Nathan's closest friends and has helped work on the floats with him. She also recognizes Nathan's hardworking spirit and his dedication to his extracurriculars. 
"I have so many good memories with Nathan, and I enjoyed working on the Homecoming floats with him at his house," Kasie said. 
She believes Nathan will be successful in his future endeavors because of how driven he is. Nathan does not let anything stand in his way from making accomplishments, and he always has the best attitude. 
"He sets goals and always does his best to achieve them. He's hardworking and very successful in what he does," Kasie said. 
He is a student who will make it big in the future, and someone that will always be remembered at Bellefonte High. Class of 2021 President Nathan left quite a mark on his community.