The David Dobrik allegations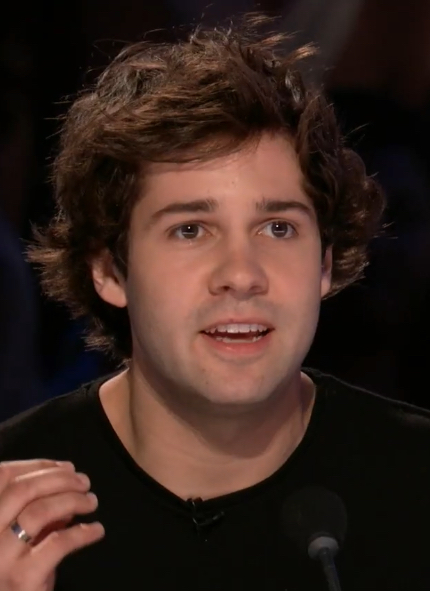 David Dobrik; a YouTuber with a recently estimated net worth of $20 million USD, and nearly 20 million subscribers on his channel, is now facing acusations for sexual assault and other allegetions. In a short time, his channel has started losing fans and partnerships with major brands. 
Many people might have heard, or seen the content of this YouTuber. Dobrik rose to fame first through the app Vine, and then in 2015 through YouTube. His videos include pranks, celebrity cameos, and are known for the clickbait titles. According to Flare, "Many of those videos feature his friends, a.k.a. the Vlog Squad, which currently includes fellow content creators Jason Nash, Todd Smith, Heath Hussar, Scotty Sire, Josh Peck, Corinna Kopf, Nick Antonyan a.k.a. "Jonah," Jeff Wittek, Matt King, Carly Incontro, Erin Gilfoyand and Zane Hijazi. While they don't work for Dobrik, the YouTuber often features his actual employees in his content, too, including personal assistants Natalie Mariduena, Taylor Hudson and Ella-Priya D'Souza."
On March 21, a Business Insider report was published in which an anonymous woman said that she had been raped during the filming of one of the Vlog Squads videos in 2018. The report also brought another one up to the surface from February 24. In this incident, former Vlog Squad member Joseth "Seth" Francois said he was sexually assaulted while filming one of Dobrik's prank videos in 2017. In the video, Dobrik tricks Francois into believing that he's kissing friend Corrina Kopf who, it turns out, is actually Vlog Squad member Jason Nash in disguise. The Washington Post quotes Francois saying, "I honestly didn't realize how much that situation affected me until the beginning of last year when covid happened," Francois told BuzzFeed. "I remember sitting in my room in Atlanta and I was thinking to myself, 'That video was wrong.' I just felt like that shouldn't have happened to me."
After the allegations have been posted many brands cut ties with Dobrik, including DoorDash, Dollar Shave Club, and EA Sports. Also Spark Capital, an early investor in Dispo (where Dobrik was a cofounder), announced that it was also cutting ties with the company. According to The Washington Post, Spark Capital wrote on their Twitter "In light of recent news about the Vlog Squad and David Dobrik, the cofounder of Dispo, we have made the decision to sever all ties with the company. We have stepped down from our position on the board and we are in the process of making arrangements to ensure we do not profit from our recent investment in Dispo."
As the known quote states "With great power, comes great responsibility." A big tendency that is becoming more common, is people with power and influence abusing that privilege. Too often those who hold power use it to manipulate and abuse others around them, and it is our duty to look out for that and speak out about these issues.