It's all about Bellefonte
As Bellefonte comes back to life with new shops, restaurants, and visitors, it is important to showcase our small town's charm. And what's better than a magazine to showcase the town?
Video Production and Photoshop teacher Mrs. Carla Cipro created one of the first magazines centered around revitalizing the Bellefonte area: the Bellefonte Zine. The Bellefonte Zine is an online magazine that can be found at www.bellefontezine.com, and it is published the first of every month.
"Over the winter, I was looking through State College Magazine covers, and I mentioned to my husband that with the revitalization of the downtown Bellefonte area, Bellefonte should have a magazine of its own that highlights its positive events that are happening," Mrs. Cipro said.
Her husband asked why doesn't she make one of her own, and she took the idea and ran with it.
"So, I started brainstorming ideas, contacting people, and it all started coming together," she said.
The online magazine features articles about events happening in town, business promotions, and articles about certain interests. There is also a Dining Guide with every eatery and their website in the 16823 zip code, along with a Food Truck Calendar with food truck locations along with their dates.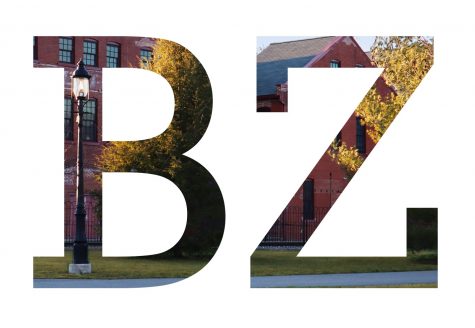 Mrs. Cipro hopes to target a large audience by also including "… a Monthly Calendar of Events; Lifestyle Columns that include Health and Wellness, Finance, Plant Information, Mindfulness, Local Culture, and Outdoor Life; Featured Articles that will highlight people, businesses, or events happening during that month; a monthly highlight feature of a non-profit organization; and lastly a monthly feature about the history of our town."
While Mrs. Cipro currently is the mind behind the Bellefonte Zine, she has a team she cooperates with to ensure there is a variety of articles on multiple topics. Her team consists of Jeff Burris and Edward Jones who together head Financial Advice, former Bellefonte High English teacher Kevin Briggs heads Mindfulness in Your Life, Zach Fishel leads Plant Life, and Alyssa Spaw leads Health and Wellness.
However, her team is not limited. Mrs. Cipro encourages people from the Bellefonte community to submit their own articles for the Bellefonte Zine. Community members may submit their articles as long as they are not opinion-based. People can have their articles in the Bellefonte Zine by visiting the website, clicking on the Contact Us tab, and then select either the Additional Ideas or Content Button sections. Writers can also email Mrs. Cipro with their ideas or any questions at [email protected]
The goal of the Bellefonte Zine is to not only entertain readers with the beauty of Bellefonte, but Mrs. Cipro also wants to "promote local people, businesses, and events."
"I want to give the people of Centre County and the surrounding area a resource that can be used to learn about the good things happening in the 16823 zip code," she said.
She hopes to help promote the area and give it recognition through the Bellefonte Zine, just so everyone can see how great the town really is. Be sure to take a scroll through the Bellefonte Zine at www.bellefontezine.com to read about all that Bellefonte has to offer.
Readers can find the Bellefonte Zine on Facebook at @BelleZineFederalistStudios and on Instagram at @bellefontezine.