Summer fashion tips on a budget
Summertime is coming up very quickly and the hot weather will be here before we all know it. Everyone wants to look unique in their own ways but does not want to spend a lot of money on clothing items or accessories.
Thrift stores such as Goodwill and Plato's Closet are located in State College and offer many options in their stores. Online shopping is challenging right now due to COVID, because orders can get delayed due to so many people trying to online shop. When you shop in stores in person it is nice to be able to feel the fabric material to tell if it would fit or not. When you shop online it is hard to tell what size you would need or if the color is true to the picture online. There are so many local affordable clothing stores located in State College if online shopping is not for you.
Goodwill has a new location on the Benner Pike in State College. The store offers mens and womens clothing, ranging in all types of colors and sizes. They have a lot of hit or miss items. They sell everything from clothes, to pots and pans, to artwork. Plato's Closet is also kind of like Goodwill, except all they sell are clothes, accessories, and bodycare.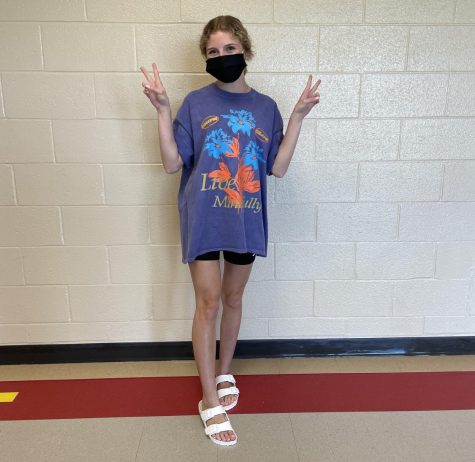 Plato's Closet is located on North Atherton Street in State College. That store you can find some very cool items too. Sometimes it can be a hit or miss store.
Ross is located on the Benner Pike in State College as well. They are a retail chain selling store. Ross sells brand-named clothing, shoes, accessories and housewares at discounted prices. Ross can be a hit or miss store as well, sometimes you go in there and you find stuff that you love, and then sometimes you can go in there and find absolutely nothing that you would enjoy.
Tj Maxx is located on North Atherton Street just like Plato's Closet. Tj Maxx sells retail chains featuring stylish brand-named apparel, shoes and accessories, and of course housewares.
Target is located on Colonnade Boulevard in State College. Target hasmany items in their store, including shoes, clothes, and accessories. Also when you are there you can grab some groceries while you are shopping. Target has many sizes and colors for you to choose from.
Old Navy is another store with many affordable clothes. They have many cute patterns and colors for the girls. For the boys they have many different styles and designs to fit your style. Old navy also has little accessories like sunglasses and jewelry. Old Navy also sells really cute face masks. They have a whole bunch of colors and patterns. Old Navy is on Patriot Lane in State College.
All of these stores still require to follow the COVID-19 guidelines. Wearing a mask and keeping a six-foot distance from each other is still something to keep in mind when you are out shopping with your friends or family to protect yourself and other people.