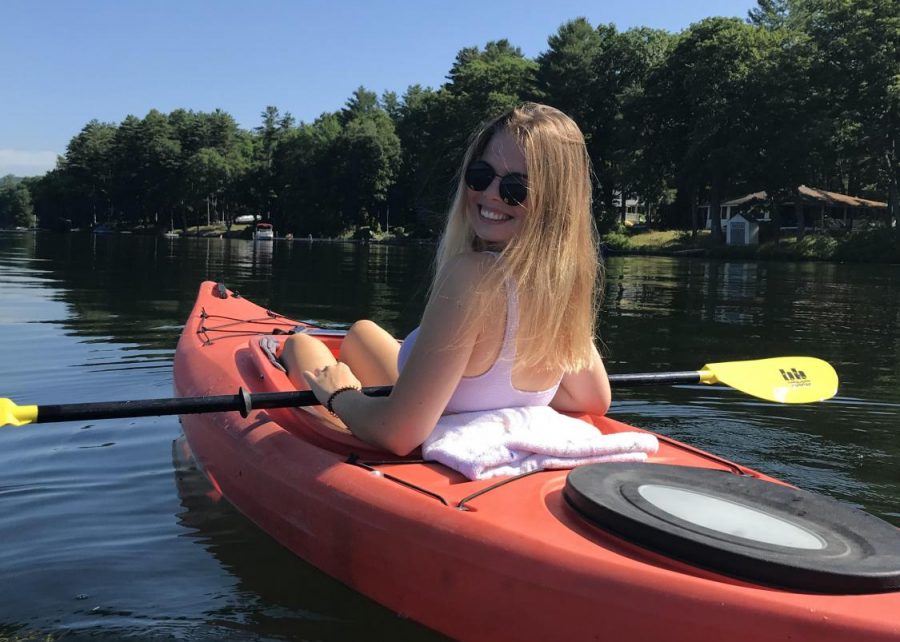 Lily Wichert
This summer, the COVID-19 pandemic will still be around, so taking the necessary precautions to avoid the disease is a good practice to still have in mind. The precautions include ensuring that you maintain a six-foot distance from others and wearing face coverings properly to protect yourself and others. As summer quickly approaches, students find themselves excited to begin a fun summer and have some time to relax after such a chaotic year, and we have some fun, safe summer activities for you.
Summer activities that you can enjoy this year may include hanging out with friends, going camping, going swimming to cool off on a warm summer day, or maybe even having a water balloon fight with your friends or family. You can go on bike rides, go tubing down creeks, or fish on a hot day. There are so many options to choose from in the area.
For starters, hiking is always a fun activity to do with everyone. There are trails and hiking areas to go hiking to with your friends and family and even your furry friends. You can find hiking trails at Mount Nittany and Shingletown Gap both located in State College, Fisherman's Paradise located in Bellefonte, and the many state parks in Pennsylvania.
Pennsylvania is known for its fantastic state parks, with one being Ricketts Glen State Park located in Benton, PA. It is just under a two-hour drive from Bellefonte, but it is definitely worth the trip. The park is perfect for hiking, fishing, boating, and it is home to some of the best waterfalls in the state. The waterfalls are an attraction to many. However, if you are unable to make the trip, you can also travel to Black Moshannon State Park and Bald Eagle State Park. Both are under an hour away from Bellefonte and have areas for boating, fishing, hiking, and swimming. They are perfect for a small day trip to spend some time outside with friends and family.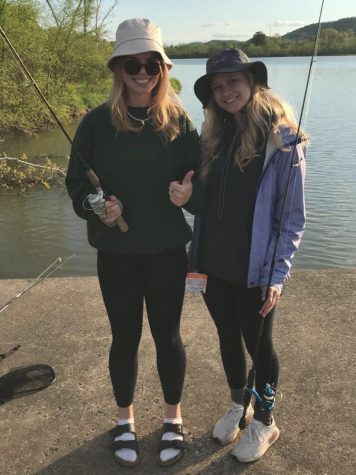 Going away with your family or friends to a beach or somewhere with a different environment can be such an enjoyment too. Spending time by the ocean can be a stress reliever from work, school, or just the daily grind. Although Bellefonte is obviously not home to any ocean beaches, you can still find little beaches along dams at state parks such as Bald Eagle State Park, Black Moshannon, and Whipple Dam. When you are at these beaches, you can cool off by having a nice ice cream treat by purchasing them at their concession stands. But be sure to wear sunscreen. Wearing sunscreen with any activity you do outside is a great way to protect your skin, especially when UV rays are at their worst in the afternoon hours.
Summertime can be about being inside too, especially when there are summer rain showers. Enjoying a nice book in the air conditioning, or even watching a movie with some popcorn can be nice and relaxing too. Invite some friends over and have a movie day, or you could even go out to the movies.
Sitting by a fire with friends and family can be a blast as well. Spending time and bonding with the people you care about can be a great feeling. Doing things you enjoy should make you happy, if you are doing something and you are not happy, then why are you doing it? This summer, everyone should try to have a nice and relaxing time. Everyone deserves it. Sit under the sun with your friends and family and talk about things you enjoy doing and catch up with each other.
Summer brings so much excitement and it might get a bit overwhelming as you try to cram everything in. Hanging out with friends can be like free therapy; being happy and feeling free during summer is how you should have your summer planned.