The return of iCarly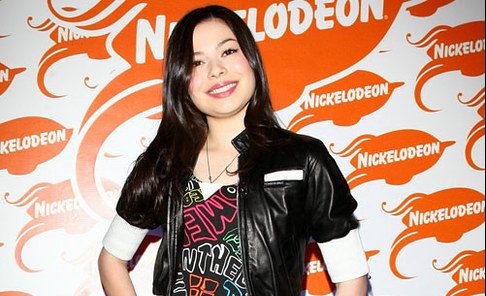 "In five, four, three, two…" Everyone who watched Nickelodeon from 2007 to 2012 remembers those infamous words Freddie used to say before Carly and Sam began each episode of their webcast on the hit show iCarly. The show is about three teenagers making it through their high school years while bringing laughs to the world they live in through the internet.
The show starred Miranda Cosgrove as Carly Shay, Jeanette McCurdy as Sam Puckett, Nathan Kress as Freddie Benson, and Jerry Trainor as Spencer Shay. In 2012, the show came to an end as viewers saw each one of them go their separate ways in a tear-jerking finale.
In the final episode of iCarly, "iGoodbye," Carly and Spencer's dad came home from the military to take Carly to a dance. It was then that he asked her to go with him to Italy. After some thought, she accepted the offer and packed her bags. Spencer stayed in Seattle, Washington, which is where the show took place. Freddie stayed as well to live with his mom. As for Sam, she got on her motorcycle and went "with the wind." Fans last saw her on Nickelodeon's Sam and Cat. This show put her in Los Angeles, California with Cat Valentine, played by Ariana Grande. As iCarly readies for a return, so are the characters.
Variety reports that Carly, Freddie, and Spencer are returning for some new adventures. While Sam (Jeanette McCurdy) has chosen not to make a return. Jeanette McCurdy was loved by fans for her role as the aggressive, funny, and always hungry Sam Puckett. When asked if she was returning to the reboot of the show, she made it clear that acting was not for her and she would not be returning.
"I quit a few years ago because I initially didn't want to do it. My mom put me in it when I was six and by ten or eleven, I was the main financial support of my family," she said on her podcast, Empty Inside, which aired on March 3.
She went on to describe the pain and mental instability she went through while on the show. She developed an eating disorder and a strong dislike for herself. Although she made it clear that she would not be returning for the renewal, the producers have "left the door open" for a possible return if she chooses.
At this time, no one is certain on what the show will be about. On the original show, the characters experienced many adventures and if the show continues with that theme, fans have a lot to look forward to. Producers have revealed that the show is expected to take place in Seattle, Washington ten years after the last episode of the original series.
iCarly will not be returning to Nickelodeon, but will make its long-awaited return on CBS's new streaming service Paramount +. While the details on when it will debut have not been finalized, many have speculated that it will air in later in the year. As fans anticipate a return, Cosgrove, Kress, and Trainor released a teaser video on the set of the new series and made an appearance on Nickelodeon's Kids Choice Awards, where they talked very shortly about the series making a return. There are still many questions to be answered about the renewal of iCarly, but in order to learn of the details of the show, fans must subscribe to CBS's Paramount+.