Homecoming makes a comeback
This year marked the first official celebration of Homecoming festivities since 2019 at Bellefonte High, so the students were ecstatic to participate. This year's Homecoming week at BAHS was October 4 through October 9.
The school week leading up to the dance, October 4-8, is called Spirit Week. Spirit Week is for students to show off their school spirit by dressing up as the different themes each day leading up to the Homecoming game and dance. Monday's theme was pajama/comfy day. Students wore sweatpants, sweatshirts, pajama pants, slippers, crewnecks, and oversized t-shirts. Tuesday's theme was color by class. Teachers wore anything black, seniors wore blue, juniors wore green, sophomores wore gray, and freshmen wore anything orange. Wednesday's theme was beach day. Students wore vibrant colors, Hawaiian shirts, shorts, leis, sunglasses, and straw hats. Thursday's theme was throwback/decades. Student's mainly wore anything from the 80s or 90s. Finally, Friday's theme was red and white, when students wore Bellefonte's colors to show school spirit.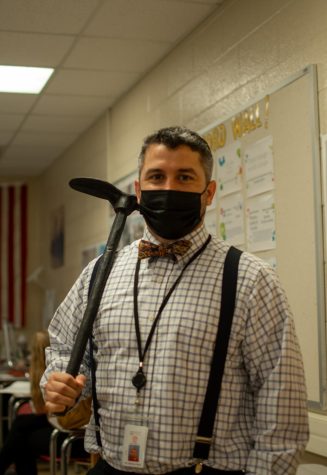 During the Homecoming week, there is a Homecoming parade. Many people attend and view the parade. This is also a good time for alumni to view the floats or participate in one. This year's  Homecoming parade was held on Thursday, October 7 at 6:00 p.m. There were forty-seven different group participants in the parade this year, ranging from class floats to emergency service and local community groups to school clubs and sports. 
There were three class floats this year, all centering around the theme of vacations. The Freshman Class did not have a float due to the lack of supervisors. The Senior Class theme was watersports. Their float contained a boat, canoes, fishing rods, and blue plastic to look like water. Seniors wore life-jackets, hats, sunglasses, and some even dressed up as fishermen.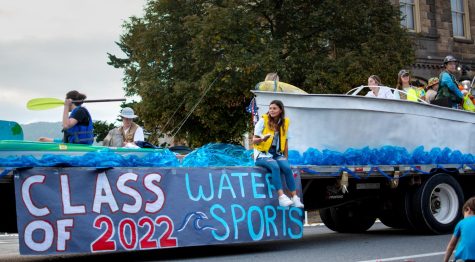 The Junior Class theme was camping. Their float contained multiple fake evergreen trees, outdoor camping lights, fold-out chairs, and fake plants. Juniors wore flannels, jeans, camping hats, and some had guitars.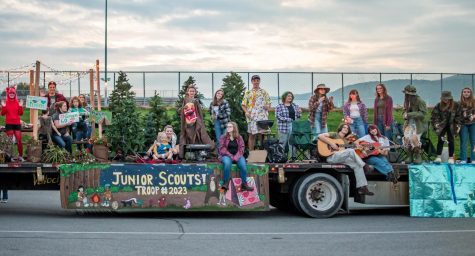 The Sophomore Class theme was skiing. Their float contained fake snow, small fake evergreen trees, and a small hut. Sophomores wore snow gear and snow jackets.
One of the participants in the parade was senior Ella Underwood. She is Miss Bellefonte for the 2022 Senior Class.
"Thank you to everyone who supported me and I am super excited to be representing Bellefonte this year," she said.
The Homecoming football game was on Friday, October 8 at 7:00 p.m. Bellefonte was playing against Huntington. The student section's theme was pink out for breast cancer awareness. During halftime, the Homecoming King and Queen were announced. The runner up couple was seniors Sophie Reiter and Reese Redman. The winners were seniors Madison Hubbs and Domenic Nelson. Bellefonte won the game with the score of 40-7.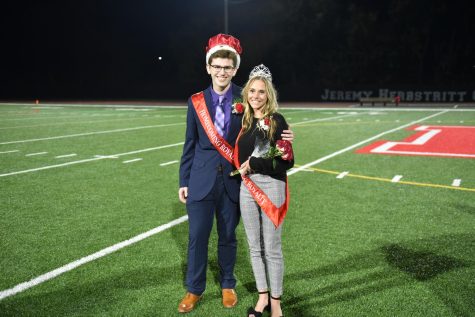 And finally, on Saturday, October 9, was the Homecoming dance. The dance was held from 7:00 to 10:00 p.m. and took place outside in the front courtyard.  The DJ was senior Dante Capellini. Outside, there were many fairy lights wrapped around trees and on the grass,  strings of lights with balloons attached to them, disco lights, and gold balloons in the shape of the numbers two and one, which were placed near the front of the building for students to take photos with.
Overall, students at Bellefonte High had a fun and exciting Homecoming week.