Local goods by local people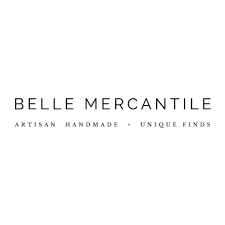 On 135 South Spring Street in Bellefonte, there is a relatively new store known as the Belle Mercantile. This market is full of a variety of artistic pieces from local artists and merchants. Owned by husband and wife team Brian Bonner and Andrea Skirpan, they have vowed that they want to create  a vibrant and fun marketplace for the entire community of Bellefonte.  
Brian and Andrea have been part of the Bellefonte community for 20 years. The building that is being used for the Belle Mercantile was built 173 years ago. For 148 of those years, the Belle Mercantile building was used as a store named Brackbill's Furniture. After this business closed, the building fell under trying times and  needed repairs and renovations. The couple bought and gave it the restoration that it needed. They wanted to use the space to be a part of the Bellefonte Community. 
"We are excited to be a dynamic part of downtown Bellefonte and to contribute to its renaissance and hope that every day more and more people discover us and help spread the word about our new business,"  Brian said.
Belle Mercantile is a collective marketplace that is mostly used for different arts and crafts but also has items such as candles. The couple wanted a marketplace that could house goods from different vendors. They wanted to have quality products that were not seen in any other storefront in Bellefonte. The business sells cookware, eco-friendly products, outdoor items, pet goods, and seasonal products. They also house art, jewelry, and furniture. Brian and Andrea want all facets of small businesses to be included. 
"It is extremely difficult for small businesses to survive on their own, I thought that by banding together to share in the operating expenses and workload – we would all have a better chance at success," Brian said.  
Belle Mercantile has worked with over 50 different vendors. These vendors are part of different industries such as potters, bakers, photographers, crafters, broom and candle makers, gourmet cooks, and even stained glass artists. Brian and Andrea have seen the complexities that go into having a collective marketplace and working with different vendors. 
"Having so many vendors and taking new and seasonal vendors is what makes us so great," Brian said. 
The two have said that they want to be energetic and vibrant towards the Bellefonte community.  They also want to develop a connection with the different visitors and friends that visit their business.
"The community spirit is something you don't find in most places, it draws people in and makes its residents want to do their part to contribute to its growth," Brian said. 
You can visit their website at https://bellemercantile.com/.