Victorian Christmas is coming back to Bellefonte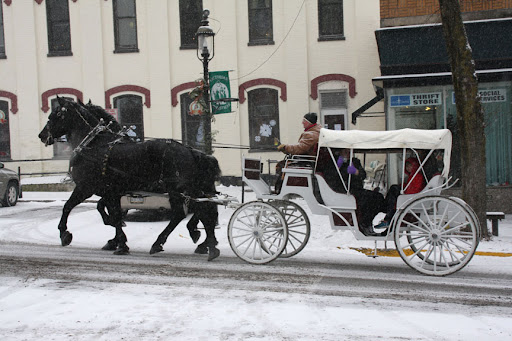 Bellefonte's annual Victorian Christmas event will be held on December 10 and 11 this year. The event is filled with many things to do, including an arts and crafts venue, Santa House visits, Victorian tea for kids, breakfast with Santa, a gingerbread contest, a Dickens and Company dinner, and more. 
Many businesses will bring out a holiday display for Victorian Christmas. These displays will be located at the YMCA in downtown Bellefonte on West High street, and also on West Howard street outside. This event will be  held only on Saturday, December 11, from 9 a.m.  to 5 p.m.
Santa House is open throughout the whole holiday season. It is also open on both days of Victorian Christmas, from 11:45 a.m. to 4 p.m. This event is free to attend and will be held in front of the courthouse. Reserve a spot, or just walk-in to visit Santa.
Another event to attend is the Victorian tea for kids, held at 115 W. Howard Street. You can make a reservation ahead of time, or just walk in. The tea costs $12 dollars per child, and $6 per adult.  The gift shops will also be open the whole time. There will be food and drinks for the children at  11 a.m., 1 p.m., and 3 p.m. "All profits will go to The Friends of Bellefonte Little house," according to the Bellefonte Victorian Christmas website. 
Breakfast with Santa will be held  from 8:30 to 11:30 a.m. The cost is $3 for children and $6 for adults.  This will be held at the Faith United Methodist Church at 512 Hughes Street. The other activities here, including visiting Santa, are free to all. 
There will also be multiple gingerbread contests held throughout the event weekend. To compete in this contest, sign an entry form online. The contests are going to be held at the Diamond Deli located in downtown Bellefonte. The dates for these are Thursday, December 2 Friday, December 3, from 8 a.m. to 2 p.m.., as well as Saturday, December 4, from 8 a.m.. to noon. Judging will take place on Saturday, December 4 at 1 p.m..
Dickens and Company's dinner and dessert with entertainment will take place on December 14, beginning at 6 p.m. The location of this event is not determined at this time. It costs $25 per person, but $15 for children between the ages of 10-14. Guests wishing to particiupate in this activity must preregister online or purchase a ticket from Plumb's in downtown Bellefonte. 
Other events are happening, including the festival of trees, which is pictured on the official Bellefonte Victorian Christmas website. Visit this site if you would like to know more about the variety of events included in Bellefonte's Victorian Christmas celebration.