The Red and White's top 10 holidays movies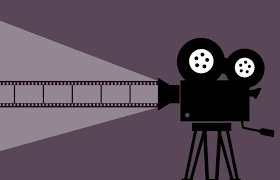 Over the holidays, many people will watch movies with their family members. As the years pass, more and more holiday movies become traditions for families. This is the Red and White's top 10 movies for the holiday season, starting our favorites first:
Christmas Vacation:

This movie is based on the short story Christmas '59. In this movie, everything that could go wrong goes wrong. It is a classic movie many people watch over and over again during christmas time.

Elf:

This is the movie when a human gets raised by Santa and becomes an elf. This is number two because it is very humorous and it is unique compared to other Christmas movies.

Jim Carrey's How the Grinch Stole Christmas:

The Grinch is a classic and shows what Christmas is like for someone without a family. In this movie the grinch is excluded from the town below him, Whoville, and hates Christmas time because of all the happiness so he tries to ruin Christmas.

Home Alone:

This hilarious movie shows a young kid being left home alone for Christmas while his family went to Paris for the holidays. While he is home alone two burglars try to rob his house and he tries to stop them with various traps and tricks.

The Polar Express:

This movie is in between a dream and reality. It is about a few kids that get on a train Christmas Eve night and take an adventure to where presents are made and also where Santa and his elves are. 

Tim Allen's The Santa Clause

: This great movie shows how a father becomes Santa. His challenge is to save Christmas and learn how to be Santa. 

A Christmas Story:

Ralphie Parker, who has a very unique family and runs away from a bully most of the movie. This movie would be higher on this list but it is kind of basic. It is still a very funny movie, but there are better movies than this.

Rudolph the Red-Nosed Reindeer:

Everyone knows this movie since it's such a classic. The reason it is so low on my list is because I don't like animated movies as much as real life movies. It is still a great movie and deserves to be in the top 10 of all Christmas movies. 

The Year Without a Santa Claus:

This movie is also an animated movie, which is why it is ranked ninth. In this movie, Santa thinks no one believes in him and no one cares about him so he thinks about cancelling Christmas until the Heat Miser takes control.

A Charlie Brown Christmas:

This is a good movie, just not my favorite because it is animated and there are already many Charlie Brown movies which makes it less unique in my opinion. It does make my top 10 though just because it is a classic and everyone has heard of Charlie Brown. It is also only a 30-minute long movie.