Showing spirit and support for a Bellefonte alumni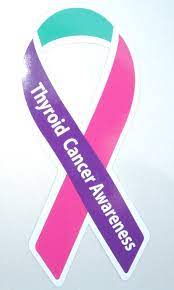 Throughout the first week of April, students, staff, and faculty throughout the entire Bellefonte Area School District  as well as CPI and downtown administrative buildings, had the opportunity to participate in a spirit week fundraiser held for BAHS 2021 graduate Hunter Henney. 
Hunter was recently diagnosed with what was initially thyroid cancer, requiring surgery and other medical treatments, which has since spread to other areas of his body. Payment for things such as medication, medical care, transportation, in addition to regular costs of daily life, has had an impact on the family. 
The original idea to hold a spirit event in support of the family derived from Mrs. MaryAnne Volders, Vice President of Education at CPI, who considered holding a "jeans day" where teachers would pay to wear jeans, or another spirit day, and the profits would go towards the Henney family. The full spirit week event evolved from this.
"Many staff across the district know Hunter, so they were eager to participate," BAHS Vice Principal Mrs. Rebecca Michaels said. 
` Mrs. Michaels participated in the organization of the event and coordinated directly with administrators throughout the district, as well as the Henney family. 
"My role was to just make something happen for Hunter, so I reached out to a team of people and we did just that. The team brainstormed some ideas and we felt like a spirit week could have a positive impact on Hunter and also bring some positivity to our school," she said. 
Teachers, faculty, and staff paid $5 to participate in the spirit week. In addition, many chose to include further donations. This will go towards Hunter and his family. Students could also participate in the initiative.
"The donations from spirit week will certainly help the family…They can use the monetary donation however they see fit. They may need it for medical expenses or for traveling to and from the many appointments he [Hunter] has…they may use it for groceries as well," Mrs. Michaels said. 
The spirit week was held on April 4-8. Each themed day was related to Hunter and his interests. Monday was "Dress for a Cause" day – participants wore teal, pink, and blue, which are the colors of the thyroid cancer awareness ribbon. Tuesday had the theme of "Stay Strong" – participants wore athletic attire. On Wednesday, participants were urged to "Brighten Someone's Day"  and wore yellow, as Hunter owns a yellow Cavalier "that he has always been very proud of," Mrs. Michaels said. Next was "Throwback Thursday."
"Hunter is known for his old soul and mannerisms," said Mrs. Michaels said. 
Finally, Friday was "Raider Pride" day, for which participants showed support for Hunter, his family, and the Bellefonte community by wearing red and white. 
"Hunter, like all of Bellefonte,  has a lot of pride in his school and community…it's what brings people together," Mrs. Michaels said. 
"When I told Hunter's mom about spirit week she was so humble and happy…Hunter's mom shared that they are in awe of the kindness shown toward Hunter and very appreciative of the donation," Mrs. Michaels said. 
If anyone would like to provide help, donation, or other support to the Henney family, they can contact Mrs. Michaels through email at [email protected].