A local breakfast staple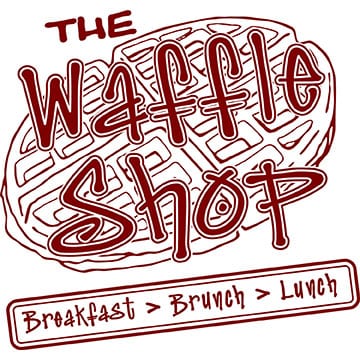 The Waffle Shop. Many people know the name of this delicious breakfast place. The kind employees and comfortable environment make it an amazing place to go out and eat with family and friends. 
According to The Waffle Shop's Homepage, The Waffle Shop was created in 1972 by John Dimakopoulos. After the success of the original, he began placing more around the area, eventually creating one in Bellefonte. 
The Waffle Shop has a large selection of breakfast foods and finds ways to make traditional meals  even more delicious. They include a variety of different treats such as Georgia pecans, apples, blueberries, bananas, strawberries, and chocolate chips that they put in regular waffles and pancakes.  
Many Bellefonte students enjoy eating at the Waffle Shop.
"I love their blueberry pancakes the most, but their chocolate chip ones are a close second," sophomore Zoey Steiner said. 
The Waffle Shop not only has delicious food, but also has great beverages. They serve freshly squeezed orange juice, hot chocolates, and teas. If you would rather go with a classic, the waffle shop has some of the best coffee. 
"It is clear that the Waffle Shop is so amazing, because it is almost always packed. On a sunny day, there can be lines wrapped around the building,"  Waffle Shop employee and BAHS sophomore Grace Rossman said. 
             The Waffle Shop has found ways to make the environment very friendly and homely. If you have ever been to the Waffle Shop, then you know that the workers there are some of the nicest people you will meet. They are very welcoming and always have a smile on their face.
"I love how relaxing and comfortable the place is. It's a great place to rewind with friends and family," Zoey said. 
The Waffle Shop has and continues to show how much they care about their restaurant. They treat employees and customers with respect as well as make amazing food. This is a great place to go for a chance to relax and get a delicious bite.