Favorite summer movie of BAHS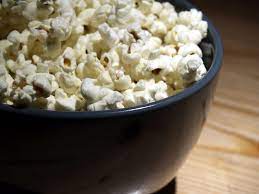 The Red and White student newspaper staff recently sent out a survey to the student body to learn which summer movie was Bellefonte Area High School's favorite. 
Students voted on several movies from different genres.  One option was Top Gun, an action movie about a veteran fighter pilot who led his team of top-trained pilots through a nearly impossible mission.
A contrasting option was Minions, an animated movie about a twelve-year-old's dream to become the greatest supervillain of all time.
In the horror category, The Black Phone, is a movie about an abducted teenager using a mysterious telephone to communicate with earlier abducted victims in an attempt to escape.
For Marvel fans, there was Doctor Strange, a movie about a former neurosurgeon who lost his dexterity in a car accident, but gained magical powers, He has an apparent nightmare involving his effort to rescue a teenager named America Chavez from the clutches of a monster that threatens to tear apart the multiverse.
Another Marvel option was Thor: Love and Thunder, a movie about Thor going on a journey to find who he really is deep down inside, but during his journey he comes face to face with the powerful god-slayer named Gorr, who he must defeat. 
According to the BAHS student body, the best movie of the summer was Top Gun, which accumulated over 35 percent of the votes.
One reason why Top Gun was the overall favorite movie of this summer was because many people had seen the original Top Gun and liked it a lot, so they decided to watch the new sequel.
A few BAHS students classified it as their favorite sequel movie.
"The first one was very good and I went and saw the sequel and it was by far the best sequel of any movie that was ever made,"  sophomore Liam Halterman responded. 
Sophomore Elliot Miller agreed.
¨[It was a] Really good sequel and a very entertaining separate plot that is different from the original Top Gun," Elliot said.
Another reason why many people thought that Top Gun was the best movie from this summer is because of the close bond between the protagonist rooster and Maverick.
"I love this movie because they did such a good job showing the relationship between Rooster and Maverick. As someone that has seen the original. It was especially heartwarming to see how much Rooster looks/acts like his father," senior Taylor Brown said.
The final big reason why this was the top pick at BAHS for best movie of the summer is because so many people liked the fighter jets along with Tom Cruise.