A final "au revoir" to our beloved French teacher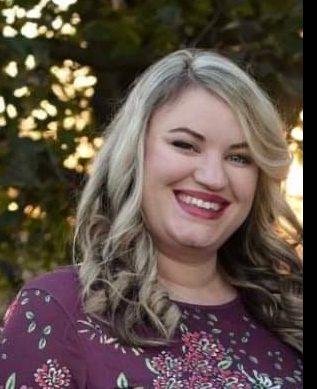 Many students and faculty members may have noticed that the language hallway at BAHS has been missing a certain aura. A teacher loved by many, Ms. Brittany McCamley, has announced that after ten years with the district, she will no longer be returning to teach French. 
While Ms. McCamley (affectionately known as Ms. Mac or Madame Mac around the school,) will not be returning to teach in our walls, she won't be going too far away. Ms. Mac will be continuing her French teaching career at State High. 
Ms. Mac had known since she was in kindergarten that she wanted to be a teacher but she wasn't exactly sure what she would teach. When she went to college at Bloom, she chose to go for a French major and then later earned her master's in teaching. While at Bloom, she was a sub for Williamsport and taught at South Williamsport. 
Ms. Mac will miss her students the most. 
"I am very fortunate to have been the only French teacher, so I had my students over and over again- and I often taught 'dynasties' aka – the siblings. I got to know my students and their families extremely well, and I will be so sad to lose that community connection," she said. 
The beloved teacher has touched the hearts of many students and all have their own set of fond memories to reflect on when talking about her. Senior Lauren Benner recalled a funny, yet somewhat embarrassing memory with Ms. Mac and some yogurt.
"My sophomore year, my yogurt exploded in my lunchbox and it was a horrible mess. So, I made my way down to her [Ms. Mac] room before the beginning of class and she took the time to clean up my lunchbox mess," Lauren said.
Students also talk about the different qualities of Ms. Mac that they feel makes her an outstanding teacher. With her ability to connect with students on a more personal level and her ability to care for and understand her students, it created a more warm and welcoming environment. 
Senior Kara Leonori went in-depth about Ms. Mac and her personality in the classroom. 
"She was always so understanding and cared for her students on such a personal level. Even if you were in a big class, you still felt an individual bond with her, making the class more enjoyable and an overall great learning experience," Kara said.  
It's not just the student body at BAHS who will be missing Ms. Mac; her fellow teachers (and friends) in the language hallway have expressed how much they will be missing her as well. Mrs. Victoria Smith, who teaches Spanish right next door to Ms. Mac, talked about how it's too hard to pick just one fond memory out of all the amazing ones they've had together after working together for 10 years. 
"She has seen me through the death of my mom, my wedding, two pregnancies, and now we are raising our children at the same time," Mrs. Smith said.
Mrs. Smith also reflected on the school activities that the two have done together. From traveling abroad and running clubs together to dressing up every year for Halloween, she believes that they created an environment in their hallway that showed love and respect to all. She also talks about their friendship as a whole.
"She was never just a 'work' friend but a real-life bestie. She is the peanut butter to my jelly and I will miss her so much at BAHS, " she said.
Class of 2023 President Davis Corman talked about what it was like to work alongside her for a majority of his four years at the high school. 
"Ms. Mac was such a tremendous help through all years of Class Cabinet. Whether it was having her husband construct the Shrek shack or buying all the decorations for prom the day before, her efforts will be greatly missed," he said. 
Many students want to grant Ms. Mac a huge good luck in her new endeavors. Senior Erin Cronin even wrote a sweet message for her as a goodbye.
"I will miss Madame Mac dearly. I hope she and her beautiful family enjoy their lives wherever they go," she said. 
Thank you Ms. Mac for being such a joyful face in the language hallway. You always knew how to put a smile on everyone's face. We will miss you.