Softball program looks to next season under new coach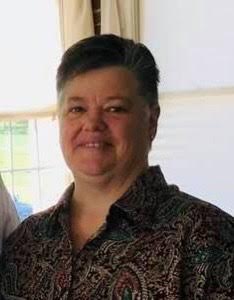 Alex Ebeling, Student Engagement Coordinator
November 30, 2022
When looking at Bellefonte High School's sports and extracurricular activities, our softball program is one of the most prestigious in the state. Although the program has been successful in the past, there is a new head coach stepping in to retain the reins.
The new coach coming in is an alumni from Bellefonte– Beth Devlin. 
Coach Devlin started coaching in Connecticut in 1995, and has since coached high school, travel, and summer league teams. While attending Bellefonte High School, she played softball, basketball, and track. After graduating, she ended up attending and playing softball at Penn State University. 
At Penn State, Coach Devlin was a pitcher and a first baseman. As for accomplishments and accolades as a player and coach, she holds the record at PSU for the lowest single-season ERA at 0.54 runs per game. 
"I am in the All Sports Museum, and had several coaching awards in Connecticut," Coach Devlin said.
She later moved to Florida and ended up coaching at Cape Coral High School. She returned to Pennsylvania recently, just two years ago. 
Coach Devlin is very fond of central Pennsylvania and Bellefonte in general. 
"I love this school, this town, and this area of central Pennsylvania. It's so beautiful," Coach Devlin said.
Continuing the success of the softball program is very important to Coach Devlin.
"I am a very big believer in team-building. There's an old saying, 'Nobody cares how much you know until they know how much you care.' I am positive this will be a great season," Coach Devlin said.
Coach Devlin is a very positive coach and enjoys making connections with her players. She is dedicated to her team.  
"I always have my players' backs," she said.
One thing Coach Devlin enforces is that she values a positive attitude and teamwork. 
"[I don't]  buy into bad energy, negativity, or interference. When I get a team, it's my team."
Her experience as a player and coach has taught her a lot over the years. She says that she has her eyes set on "managing the game and making sure the players are mentally and physically prepared."
Coach Devlin's experience has made her an old-school coach. She says that she is "not a screamer;" she uses time at practices to coach, not yell.
"This is the time and the place for teaching and corrections," she said.
This new coach has the experience and wants Bellefonte's softball players to have another successful season this spring.