One of Bellefonte's best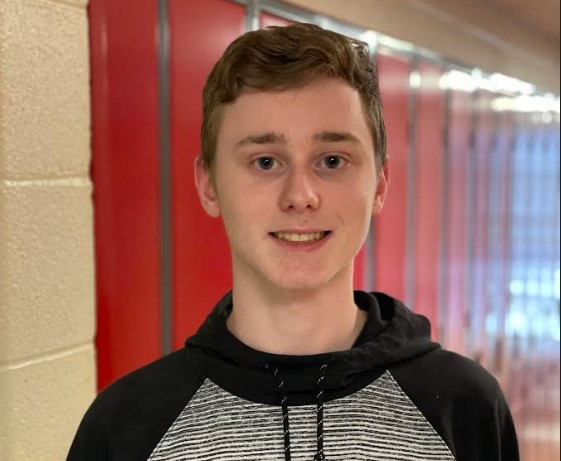 Whether he's behind the lightboard or roughing it in the wilderness, Josh Beers shows excellence and perseverance in everything he does. As the current Bellefonte theatre student Lighting Director, Taekwondo black belt, and Eagle Scout, Josh knows a little bit of everything about everything.
Up above the auditorium and overlooking the stage, Josh works tirelessly behind the lightboard to design each cue to highlight (quite literally) each scene of the production. With opening night just two months away, there's much to be done. Josh puts a lot of hard work into running the light booth alongside the sound crew, and his underclassman light crew really appreciate his guidance.
"Josh explains lighting concepts to me very well. He's a great teacher…I hope I can live up to his fame next year," sophomore Kay Miller said.
Because of all his work, Josh has a particular favorite moment about each production.
"The most memorable parts of Light Crew are the opening nights, where all our hard work is finally put into action for everyone to see," Josh said.
Alongside his work in lighting crew, Josh is a two-year participant in Video Production. He's left a major impression on the Video Production teacher, Mrs. Carla Cipro.
"He is a quiet and motivated young man. The work that he has given me is almost always top notch. I am excited to see where life takes him. He has the tools to be very successful," Mrs. Cipro said.
Outside of school extracurriculars, Josh was in Boy Scouts for 11 years before achieving the Eagle Scout rank in April of 2022. Over a decade of hard work and dedication to the community, his own skills, and his peers, all culminating to one immortalized title. 
Bellefonte freshman Alex Stanton is also in Josh's troop, and knows about Josh's personality and skills firsthand.
"He is a polite, calm person, and he always keeps his cool even in frustrating situations,"Alex said.
Senior Nate Davidson shared a silly moment of Josh's humorous personality and determination as well.
"One time in Scouts about 6 years ago, he tried to argue about the 'Ratio of sausages to meatballs' when talking about if we'd have enough food to cook for everybody," Nate said.
Josh leaves a positive impact wherever he goes. His humor, charm, and easygoing personality makes him a joy to be around. Focused in school and fun outside of it, he works hard to help his friends, peers, and community, bringing his light everywhere he goes.